SATURDAY AUGUST 6TH
GET DOWN ON SOME FUNK IN CINCINNATI!
BOOTY BAND WILL BE PERFORMING LIVE AT SAWYER POINT SUMMER CONCERT SERIES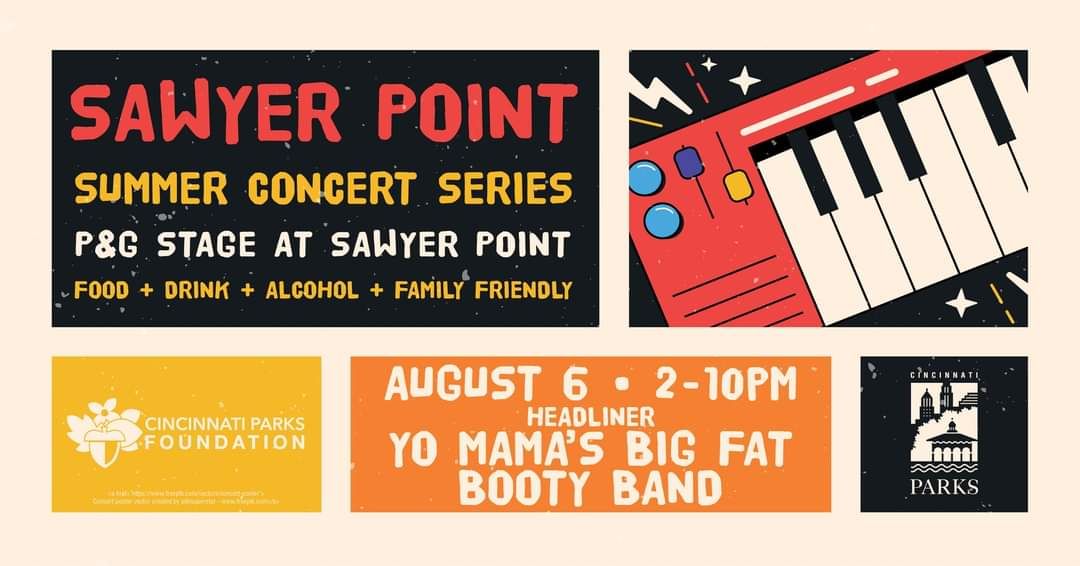 The Third and final Sawyer Point Summer Concert Series of the season, featuring Yo Mama's Big Fat Booty Band.
This event is free! There will be food, drink and alcohol for purchase on site. Bring your family and friends for a fun night of music and dancing.
Line up:
2 - 3:30pm Brothers Smith 
4 - 5:30pm Peridoni 
6 - 7:30pm Ernie Johnson From Detroit 
8:30 - 10pm Yo Mama's Big Fat Booty Band
THIS FRIDAY - 5/27 
YO MAMA'S BIG FAT BOOTY BAND, 
FUNK YOU, & ASHEVILLE ROCK ACADEMY
LIVE at SILVERADOS in BLACK MOUNTAIN!!
Doors at 5pm
Show at 6:30pm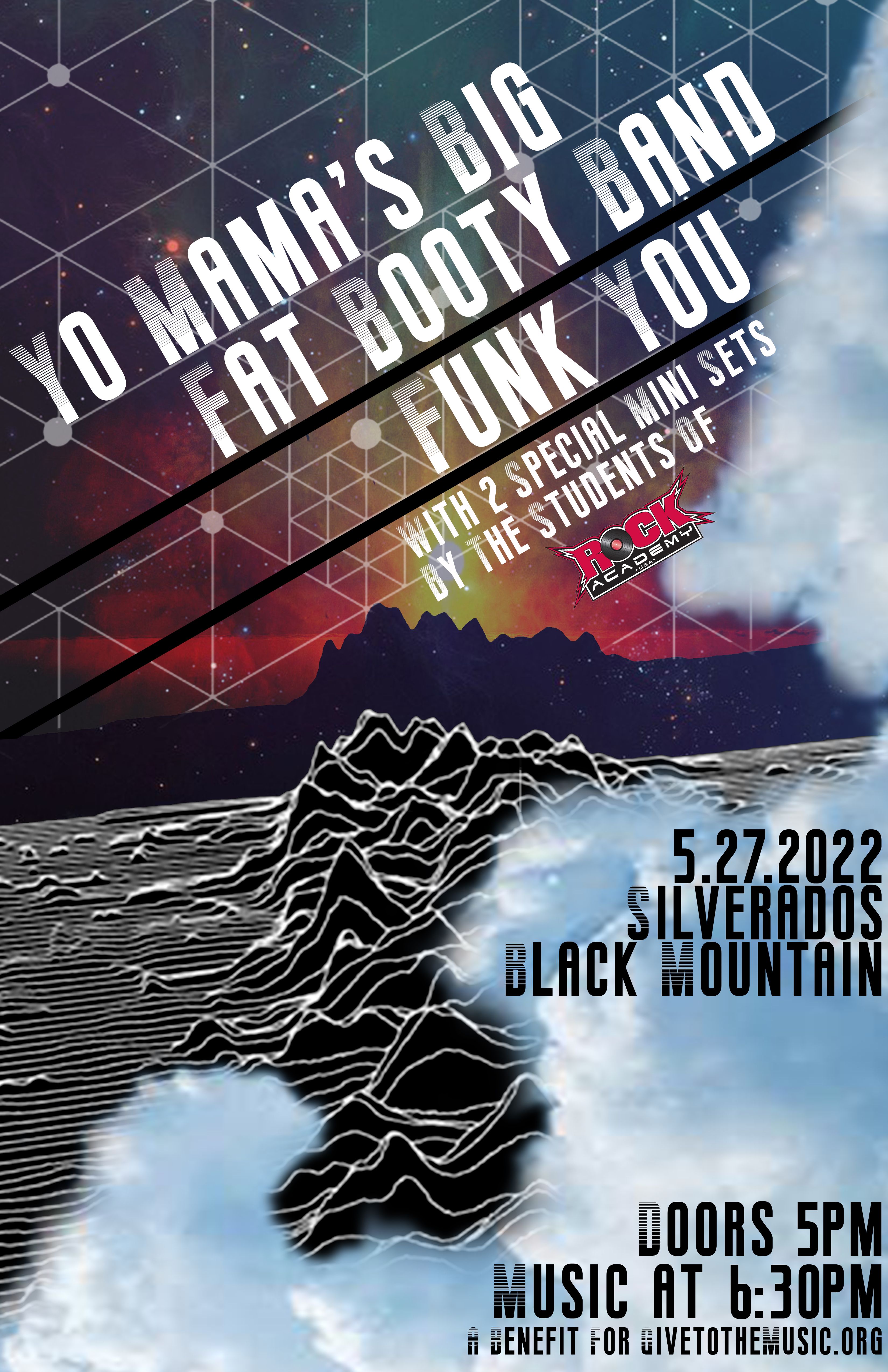 Stoked to bring tha FUNK back to Roanoke!
Don't sleep on this dope Spring Shindig Live at The Penthouse Friday April 1st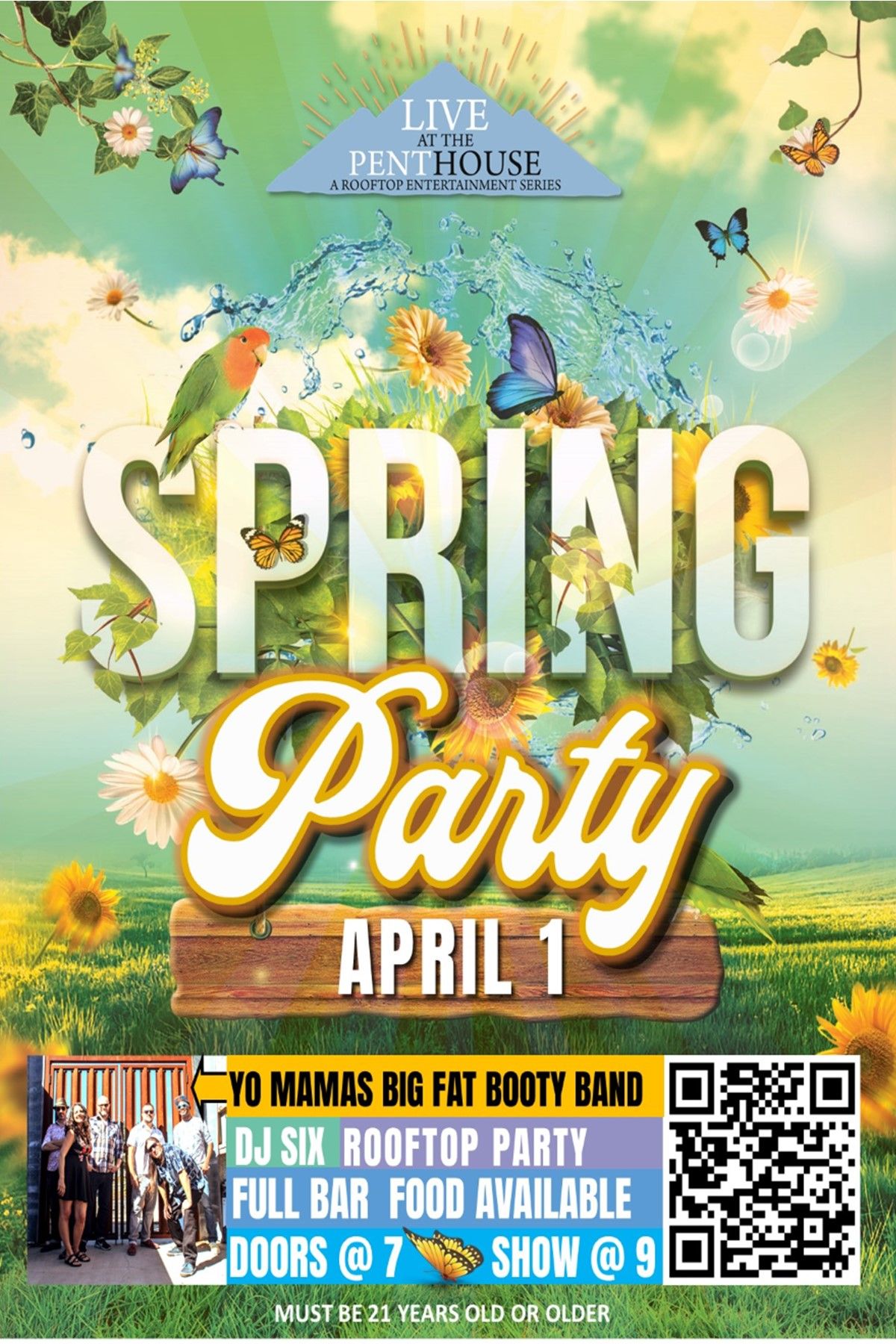 Yo!! This show is gonna be Smokin'!!!
Smokin Shakedown on April 23rd 
At Oskar Blues Brewery in Brevard, NC
$20 Suggested Donation to go to Bread of Life Foundation
Show time is noon to 9pm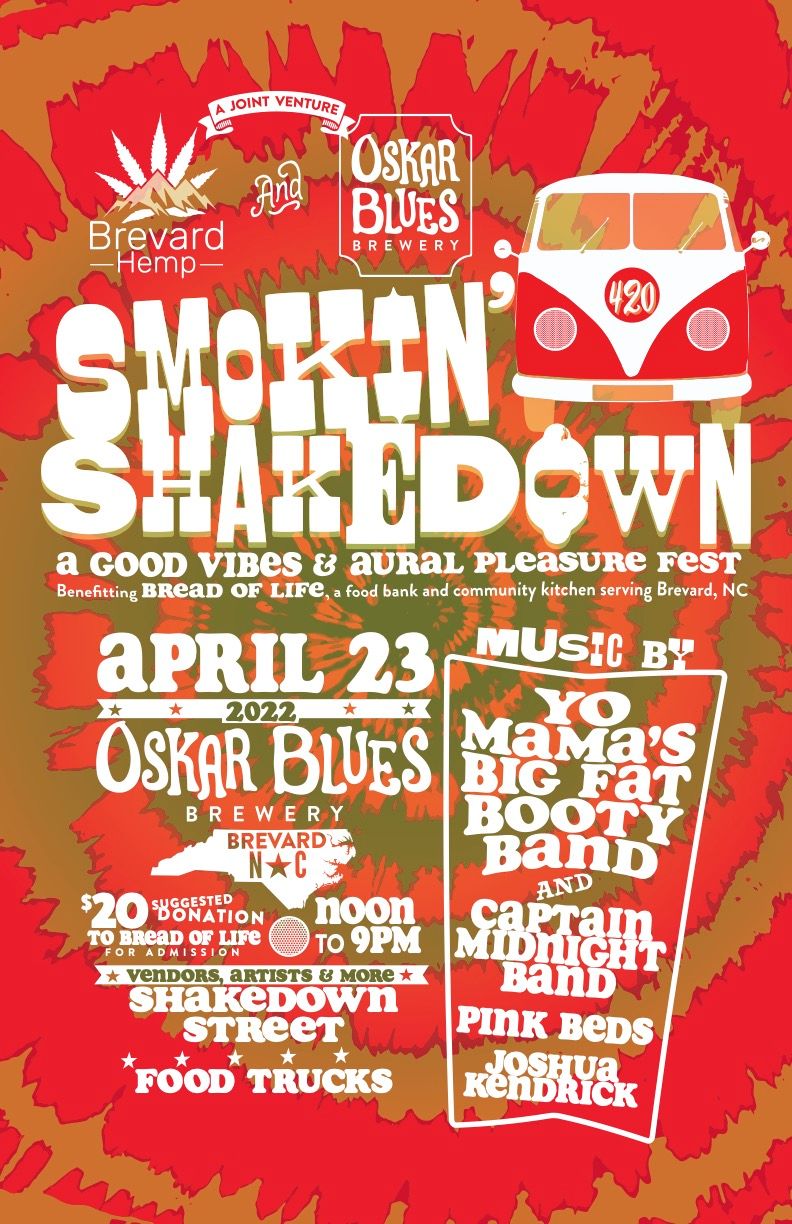 Just Announced -- YO MAMA'S BIG FAT BOOTY BAND in Charlotte, NC Friday April 8th!!
We puttin the Funk back in Charlotte at Visulite Theater with the homies AKITA.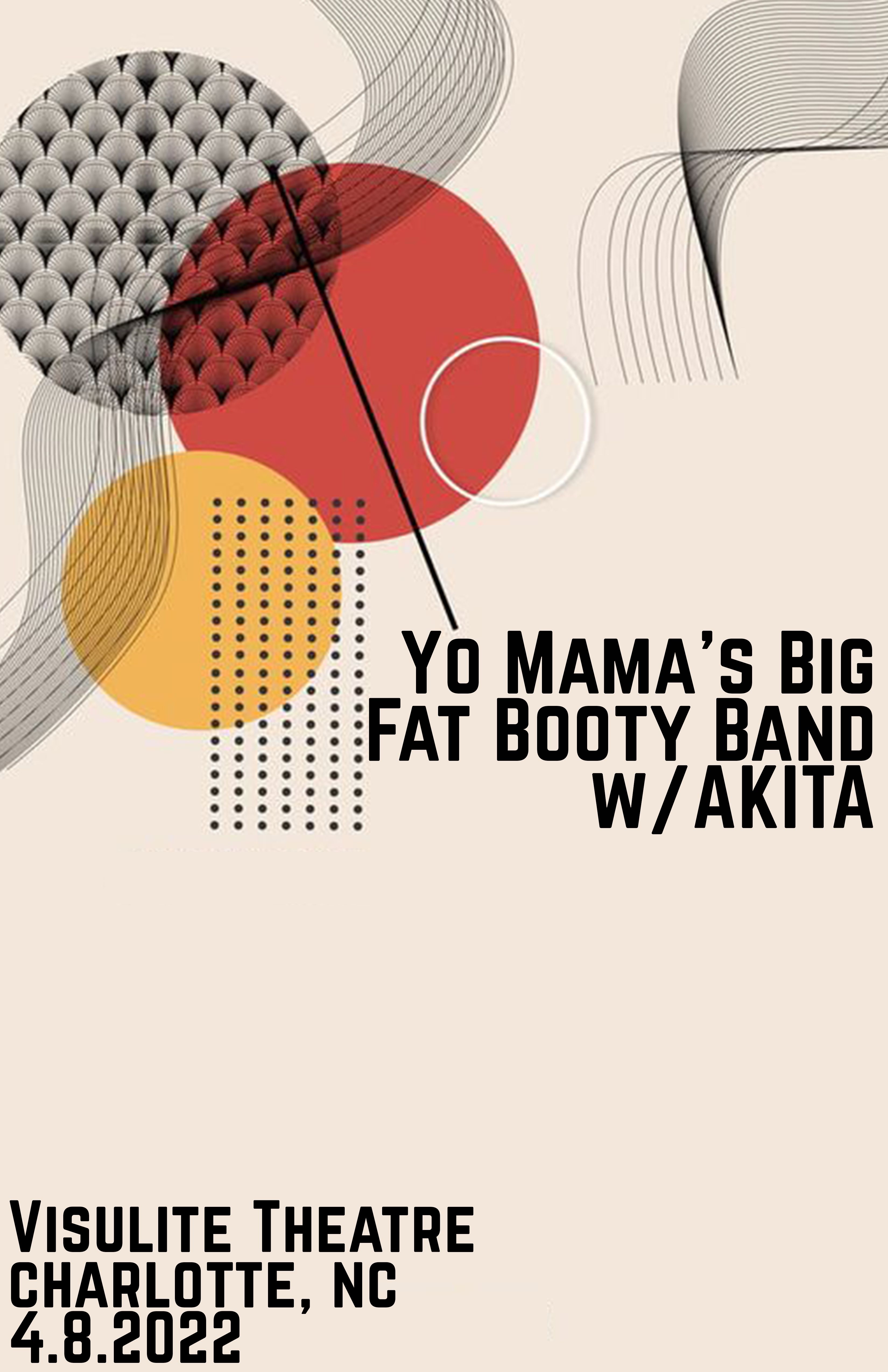 ---
The FuNC returns to Raleigh on St Patty's Day!!!!
YO MAMA'S BIG FAT BOOTY BAND & THE FRITZ
at The Pour House Music Hall in Raleigh, NC
Get Tickets: https://bit.ly/YOMAMA-THEFRITZ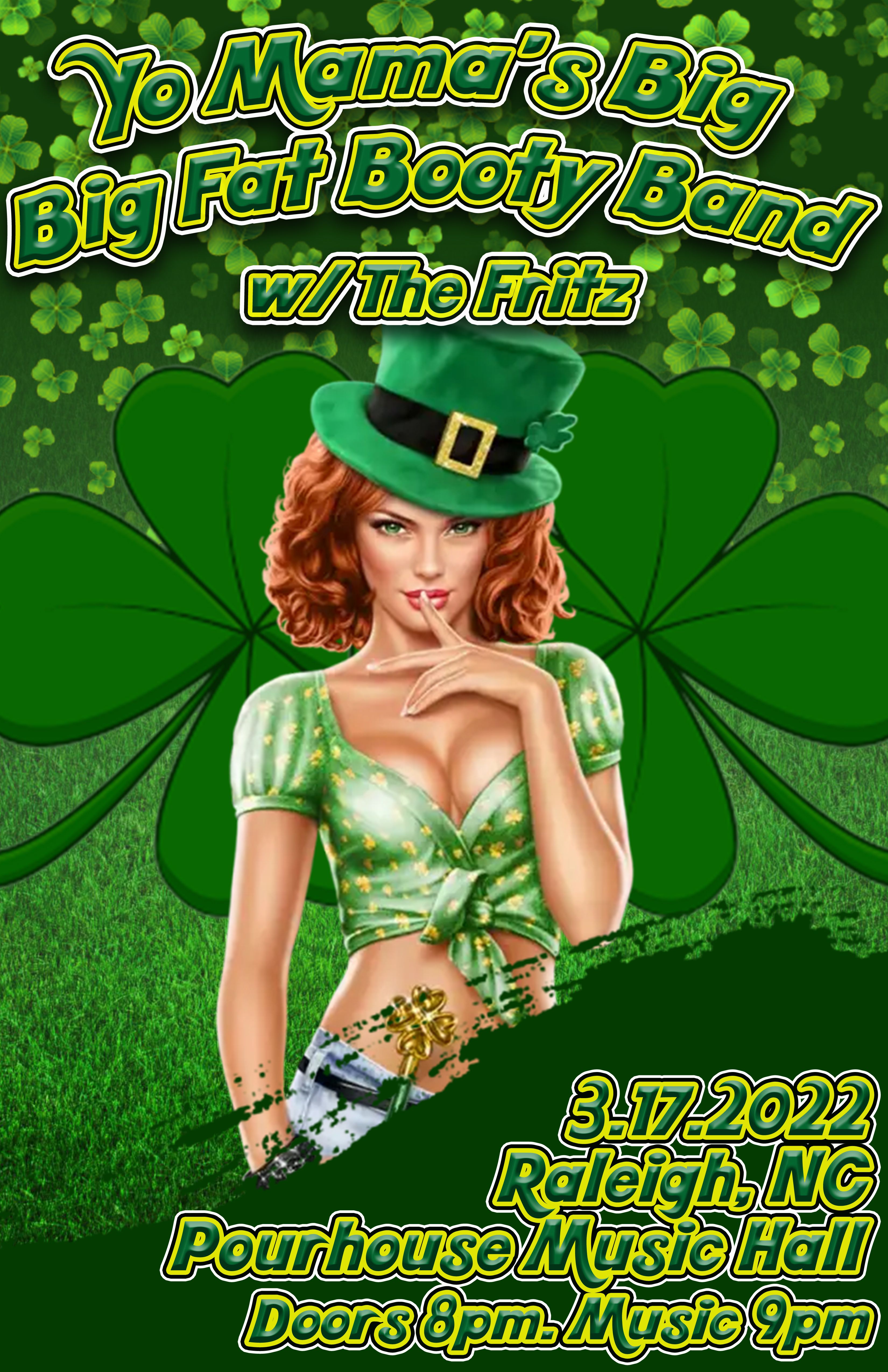 ---
Check out this awesome video from our last hometown show at The Orange Peel in Asheville, NC
---
And the Grammy for Best Children's Album goes to...Secret Agent 23 Skidoo for "Infinity Plus One"!!! 
So grateful to be part of the Secret Agent 23 Skidoo crew that just won the 2017 Grammy for Best Children's Album.
Congrats to Skidoo and everyone who helped make this awesome album.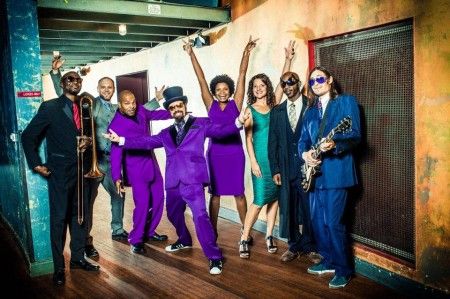 Learn more about Secret Agent 23 Skidoo at http://secretagent23skidoo.com/
Listen to the Grammy Winning album "Infinity Plus One" 
---

CHECK OUT OUR MUSIC VIDEO FOR 24/7
We had a blast recording this music video for 24/7, on our album Funk Life! Big Thanks to Daniel Judson for Directing the video, all the fine folks at New Mountain Asheville, and all the lovely dancing ladies who made this video possible! Hope you enjoy
---
Funk Life Purchase Links
Website in Digital, CD, & Vinyl options - bootyband.com
iTunes - smarturl.it/FunkLife
CD Baby - smarturl.it/FunkLifeCDBaby
 Spotify - smarturl.it/FunkLifeSpotify
Soundcloud - soundcloud.com/yomamasbigfatbootyband
Bandcamp -mp3's, CD's, & Vinyl - bootyband.bandcamp.com
---